Get customers faster, smarter, more reliably.
Marketing that performs. We take tried and tested principles and pair them with agile solutions to achieve outcomes unbeaten in the industry. Better results, no excuses.
Australia's #1 Digital Marketing Agency
Record-breaking results.
The richest insights, smartest angles and most captivating messages. The outcome? Faster growth, greater results, lasting impact. We deliver you awareness, customers and brand advocates.
More about us
What we do.
With every decision backed by data, our world-class team tailors services to a single overarching objective: evolving and growing your business. As experts in social, search, email and creative, we develop the recipe for your success.
Social Advertising – New
Social Advertising
Email Marketing
Lead Generation
Content Marketing
Google Ads
Search Engine Optimisation
Sample Service Post
Trusted by the best:
From crafting performance-led strategies to generating and nurturing customers, we're in the business of going above and beyond. We deliver industry-leading results for ecommerce and service-based business of every size and scale.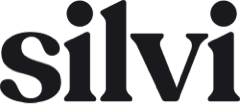 Bescher
After the wild success of 2022, launching into Canadian and New Zealand markets, we have our sights set even higher. The next step is for Bescher to enter Hong Kong and Singapore, two locales that have shown their potential with high conversion rates in Google Analytics.
Google campaign: turning $1,043 into $18,600 of sales
Increased sales by 156%.
12+x ROAS consistently
View case study
NPA Events
NPA Events had a revenue target of $60k. After just 9 months, they'd made over $359,000. And the client couldn't be happier.
Month 1: $15,250 made from $6,000
ROAS increase month-on-month
Sitting on a consistent 4-5x return
View case study
The Megaphone difference:
What we do is complicated. Why we're the best is not. #1 rated on Clutch, industry-leading results, and a 96% retention rate – that's the Megaphone difference. Satisfied clients and transparent relationships have built us an outstanding reputation.
View all on Clutch
"We've seen a 315% increase in online leads, 357% increase in traffic and a 214% increase in conversion rate, and the quality of the c…
---
"Megaphone has continuously provided successful outcomes, month after month. Seen an increase in conversion value by 141% from June, I…
---
"We've worked with Megaphone for over 18 months, and seen a 233% increase in return on ad spend and 455% increase in website traffic."…
---
Glen Mayer
Co-founder Subo Products
"We love working with Megaphone in all aspects of our digital marketing – whether that's coming up with new ideas to drive…
---
Chris Caley
Co-founder No Pong
"We've seen incredible growth in a short period, opening up the opportunity to scale faster.Following just six months of working toget…
---
"The results were immediate – we saw a 500-600% increase in sales in Nov-Dec and a 300% increase in Jan-Feb. Google shopping has…
---
"They have more than doubled our sales and return on ad spend in just 2 months through their facebook & instagram ads. And convers…
---
"We've been working with Megaphone for five years now and can't imagine life without them! We've seen an 80% increase in email subscri…
---
"Saw a 15K increase in our email database and 14K increase in Instagram followers"
…
---
"We are at 4 x our usual daily online sales goals, 93% of daily traffic is coming from a competition strategy and those signing up are…
---
"As the market got more competitive, our rankings started to drop. So we came to Megaphone to reclaim our SEO positions and qual…
---
Chelsea Cosmetics
Founder
"When we launched our new product, it was a challenge. We didn't know where it sat within the market or why people would buy this over…
---
Rochway Probiotics
Founder
Are you ready to scale your business?
You need Australia's best marketers behind you.